Exchange Traded Funds (ETFs) in Australia
ETFs are managed funds that trade on the ASX just like ordinary shares.
Most ETFs track a benchmark of some sort (e.g. index, sector, commodity etc.) so they are a great way to get exposure to an entire component of the market through one share transaction.
As at January 2023 there are 240 ASX listed ETFs from which to choose.
How do ETFs Work?
Let's use one of Australia's largest ETFs as an example.
The SPDR S&P/ASX 200 Fund (STW) aims to replicate the performance of the S&P/ASX 200 index by purchasing all its 200 constituents in a weighting similar to the index.
Any movement in the S&P/ASX 200 will result in a near identical movement in the STW Fund (less a 0.19% p.a. management fee).
So, if an investor were to purchases shares in STW they could expect to see a return highly correlated to the S&P/ASX 200 benchmark.
ETF Advantages
Easy to Trade You buy and sell ETFs just like ordinary shares (e.g. CBA). They're listed on the ASX and can be bought through your existing brokerage account. Unlike most companies that have three character ticker codes, many ETFs have four or five character ticker codes.

Wide Range of Markets All major corners of the market are now accessible to retail investors e.g. foreign markets, individual commodities and sectors.

Diversification One share purchase can provide exposure to an entire sector, commodity or market.

Long or Short "Short Sell" the market with ease and profit when the market is going down.
"My advice to the trustee [of my will] could not be more simple: Put 10% of the cash in short-term government bonds and 90% in a very low-cost S&P 500 index fund."
- Warren Buffet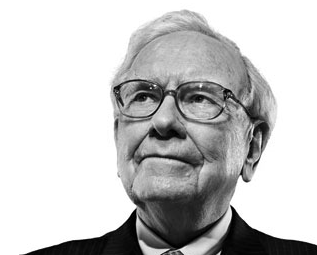 Australian ETF Directory
Asia
Australia
Global
Commodities
United States
Europe
| Fund Name | ASX Code | Mgmt Fee | Benchmark | Details |
| --- | --- | --- | --- | --- |
| BetaShares WisdomTree Europe (Currency Hedged) | HEUR | 0.56% | WisdomTree Europe Hedged Equity | Provides exposure to the European equity market. |
| ETFS EURO STOXX 50 | ESTX | 0.35% | EURO STOXX 50 | Tracks the performance of the EURO STOXX 50® Index. |
| iShares Europe | IEU | 0.59% | S&P Europe 350 | Broad exposure to large, mid and small capitalisation companies in Europe. |
| Vanguard FTSE Europe Shares | VEQ | 0.35% | FTSE Developed Europe All Cap | Broad exposure to large, mid and small capitalisation companies in Europe. |