About Us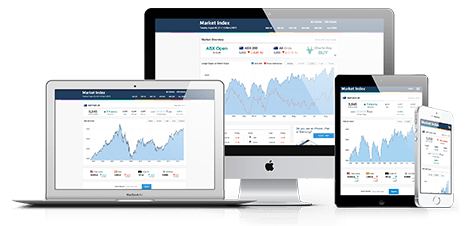 Summary
Market Index is an online publisher of Australian stock market information. Our goal is to create a high traffic website that provides Australian investors with easy access to practical and unbiased information on the stock market.
Who owns the website?
Market Index is a 100% independently owned Perth based company with no affiliations or parent company.
What's your mission?
To make life easier for ASX investors by providing stock market information that's enjoyable to read and easy to digest.
How will you achieve your mission?
By creating an uncluttered website that looks great on all devices and strikes a perfect balance between usability and depth of information. Everything should follow the K.I.S.S. principle.
What's your business model?
The team behind Market Index believes that if you create an amazing website, then people will come.
• More people will find you in Google
• Other websites will link to you
• People will tell their friends
• Visitors will turn into repeat visitors
Unlike many "news" websites that shove a barrage of ads down your throat, Market Index takes a different approach because we want loyal visitors.
• All ads are non-invasive
• The quantity of ads is kept to a minimum (many of our pages don't even have ads).
• The content of the ads is highly targeted; over 80% are specific to the stock market, finance or topics that would interest our website visitors.
We LOVE suggestions and feedback. Visit our Contact Page and let us know.