Market Index is consistently referenced by some of the biggest brands in trading:
Advert Free
Directly support Market Index and enjoy a faster and more focused premium 100% ad-free website. While the best things in life are free, we think ad-free is pretty awesome too.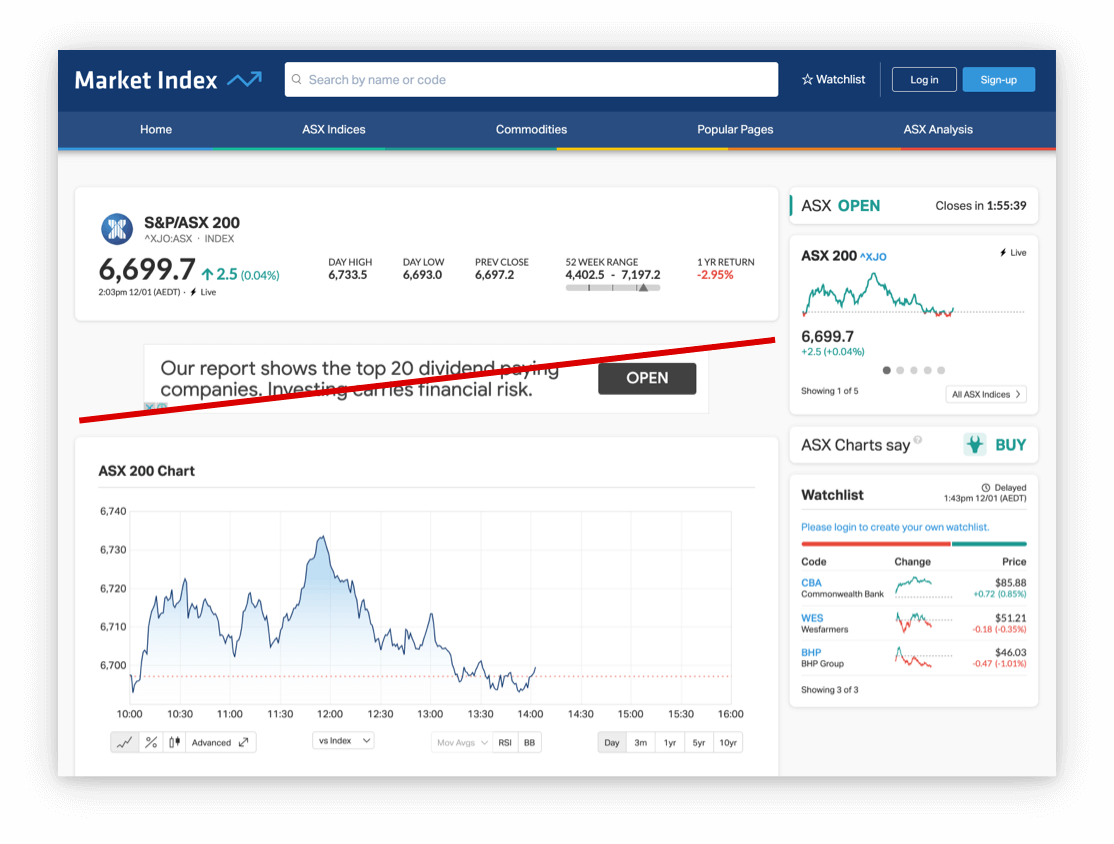 FREE ACCOUNT
SUPPORTER PLAN
Personal Watchlist
Keep track of up to 50 of your ASX stocks everywhere on the website using the Watchlist side-bar. Current prices, announcements, calendar and upcoming dividends in one place. Upgrade to the Supporter Plan to track up to 200 stocks.
Company Financials
Up to 10 years of historical annual financial data for ASX listed companies. Company income statements, balance sheets, cash flows and summaries, comparable year-by-year, where you need them.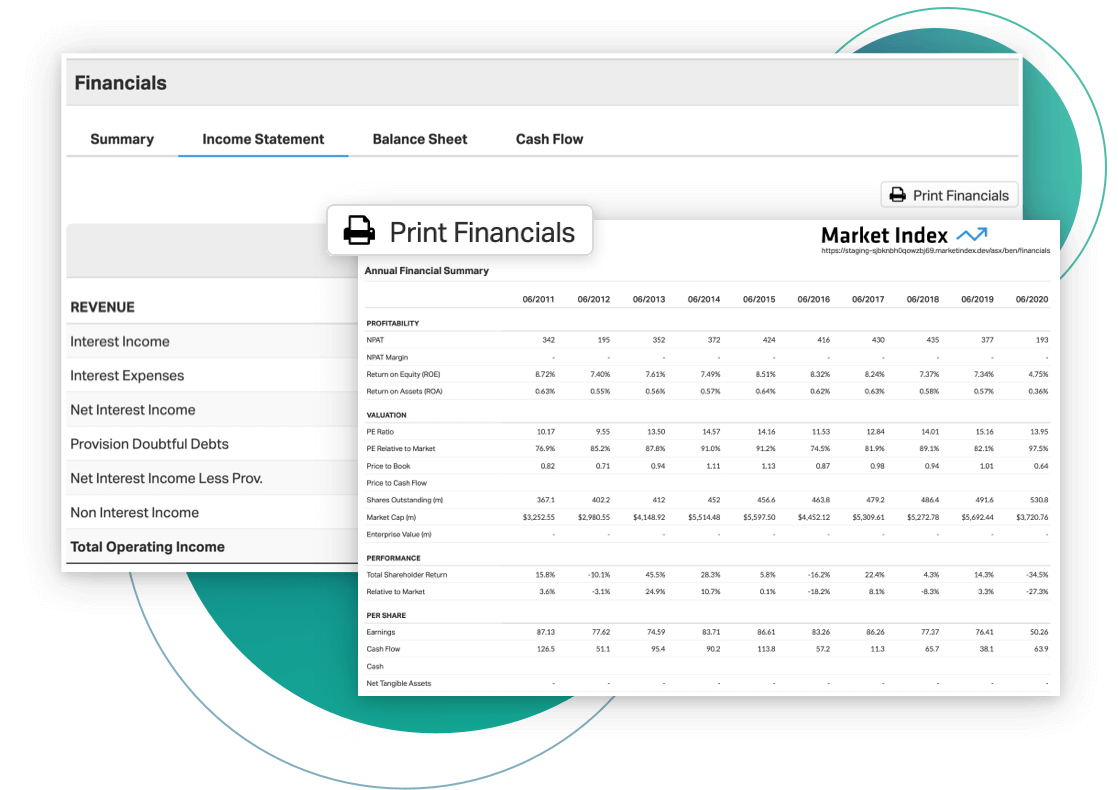 Downloadable Workbooks
Download historical company, commodity and index data as CSV spreadsheets. Ideal for when you want to run the numbers yourself in Excel.