The Australian stock market dates back over 150 years when the first regional market was established in Melbourne.
As at 30 November 2018, the Australian stock market has grown to become the 16th largest share market in the world with a domestic equity market of circa A$1.859 trillion AUD.
Market cap. in Billions
Milestones of the Australian Share Market
Australia's first stock exchange was established in Melbourne in 1861. Over the next few decades, additional regional exchanges were established in Sydney (1871), Hobart (1882), Brisbane (1884), Adelaide (1887) and Perth (1889).
All exchanges traded independently of each other until 1937 when the Australian Associated Stock Exchanges (AASE) was established, bringing with it uniformed listing and commission rules.
The following year, in 1938, the first share price index was published.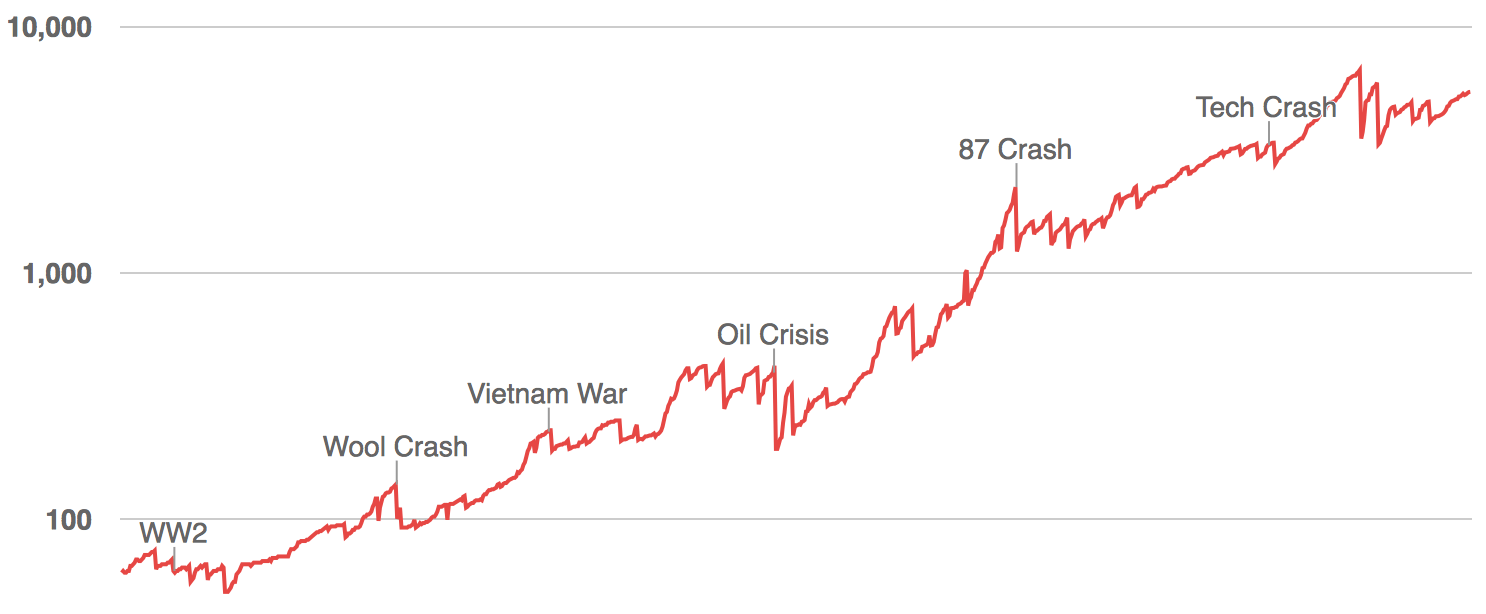 Australian Share Market since 1938
1979
- ALL ORDINARIES INDEX IS CREATED
For over 50 years there was no index to represent the Australian share market as a whole, but instead only individual regional indices.
The All Ordinaries Index (known as the "All Ords") replaced the regional indices to become Australia's first official share price index and primary institutional benchmark for the Australian share market. It was used from January 1980 until April 2000.
The starting base value for the All Ordinaries was set at 500 on 31 December 1979, with the first trading day being 2 January 1980.
1987
- AUSTRALIAN STOCK EXCHANGE IS FORMED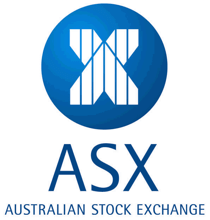 The Australian Stock Exchange was formed in 1987 when the Australian government drafted legislation that amalgamated the six independent state-based stock exchanges.
On 2 September 1999, the Australian Stock Exchange (ASX) announced that the S&P suite of indices (in particular the S&P/ASX 200) would become the new institutional benchmark for the Australian share market. This move was intended to change the role of Australia's indices from being used as a share price measuring tool to a benchmark for portfolio returns.
"The original All Ordinaries Index was created twenty years ago as a simple way of measuring market movement. It was not designed as an instrument against which to measure portfolio or individual stock performance".
Source: 2 Sept 1999 ASX Announcement
2000
- TRANSITION FROM ALL ORDINARIES TO S&P/ASX 200
The S&P/ASX 200 was established in April 2000 and replaced the All Ordinaries.
The transition occurred when Standard & Poor's (S&P) assumed responsibility for Australia's suite of indices, bringing the Australian share market into the global spotlight. Although considered one of the "Big Three" credit rating agencies (along with Moody's Investors Service and Fitch Ratings), S&P is most recognised for its global suite of indices. Widely regarded as the benchmark for equity investments, its indices are noted for their highly liquid and tradable constituents, encouraging investment by even the largest institutional investors.
2006
- MERGER & RENAMING
In 2006 the Australian Stock Exchange merged with the Sydney Futures Exchange (SFE) and became known as the Australian Securities Exchange (ASX).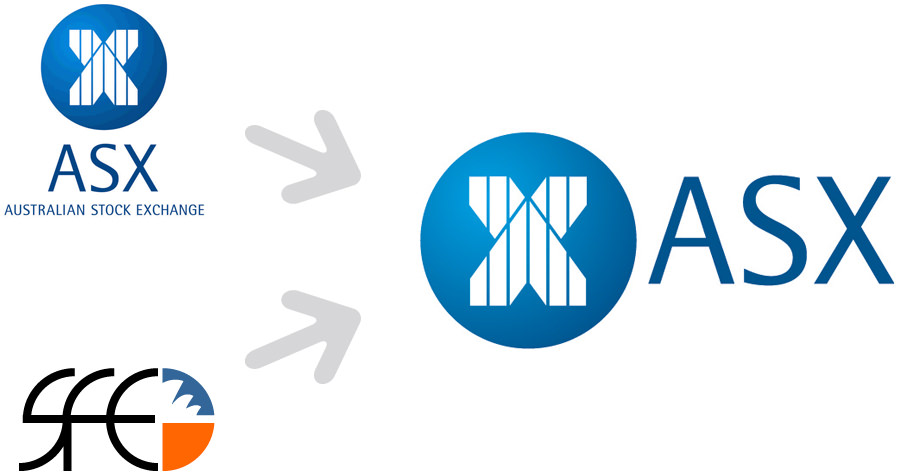 Additional Reading
All Ordinaries since 1982 - PDF image with major events overlaid
Index Calculation Methodology - for all major Australian indices (by Market Index)