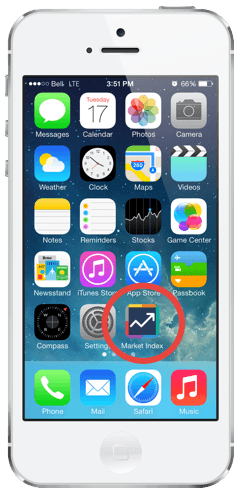 Add a Market Index icon to the Home screen of your iOS or Android device.
• One-click access during the day
• Browsing is faster
• It's easy (and reversible)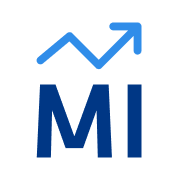 Bookmark any page on MarketIndex.com.au
In Safari, follow the steps below.
Visit a page you'd like to bookmark (e.g. the ASX 200 page)

Tap the "Share" icon

Tap "Add to Home Screen"

Tap "Add"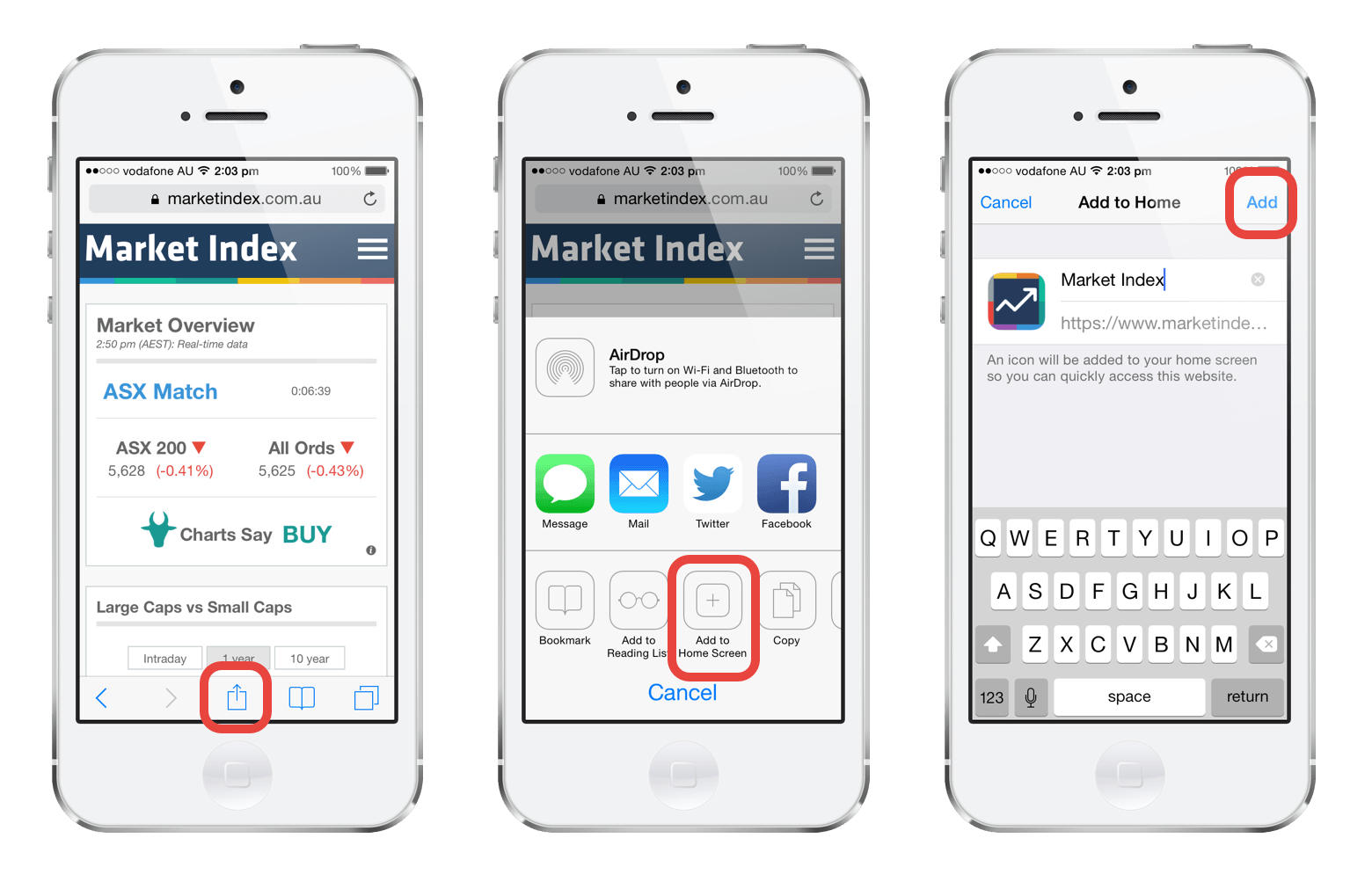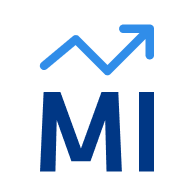 Android (Samsung, HTC etc.)
Bookmark any page on MarketIndex.com.au
Using the Stock Browser
The default Android browser is different on every version of Android.
Instructions below are a rough guide.
Tap the Menu button (

)

Select Bookmarks

Tap Add Bookmark then OK to save

Press and hold the Bookmark you just saved

Select Add shortcut to Home
Using the Chrome Browser
Tap the Settings button

Select "Add to homescreen"

Tap "Add"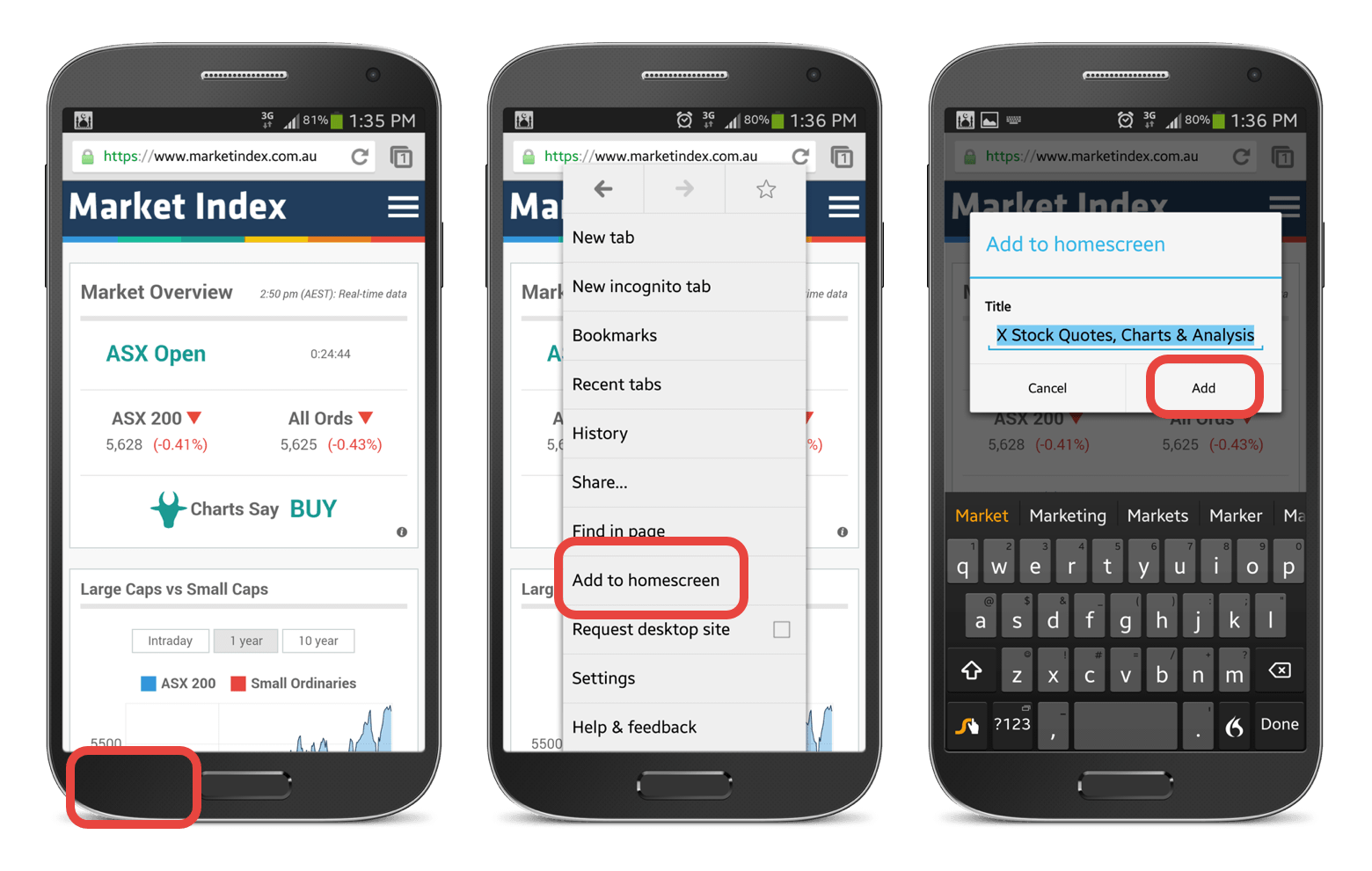 Tablet & Phone Apps
Collection of our favourite iOS and Android apps.

Free calls, text and picture messaging. There's no need to login in as it runs in the background. Other users must also have Viber installed. Great for international phone calls but expect the connection to drop on occasions.

Keep all your passwords, website logins, credit card and bank account details in one place. Encrypted and synced between all your devices and computers. The app is expensive so it's aimed at savvy users who spend a lot of time online. To get the full experience the desktop version is $51.99.
Free text and picture and video messaging. There's no need to login in as it runs in the background. Other users must also have WhatsApp installed. I find more people use WhatsApp than Viber.

Shazam tells you the name and artist of the song that's playing (and it works surprisingly well even in crowded places like a coffee shop). When you hear a song you like, click the button, Shazam listens and in 3-8 seconds the app tells you the song name and artist.

Store all your files (videos, pictures, spreadsheets, etc.) safely in the cloud and access them from any device.

Play chess against Shredder. Chosen because of its clean and simple user interface with additional options for hardcore players.

Accurately take your heart rate and see the real-time PPG graph. Store your previous recordings. Sometimes difficult to measure if you have tough skin on your fingers.

No more paper maps when travelling. Save an offline map of the city you're visiting and use your phone's inbuilt compass and GPS to guide you on the map. It doesn't use data so there are no data roaming costs.

Amaze your kids (and yourself). Point your iPhone at the sky and the app tells you what stars, consolations and planets you're looking at on your screen.
iOS Only Apps

Simple and accurate instrument tuner.

A digital diary I sync between my iPhone, iPad and computer. Password protected and lets me add photos. In 2014, every day in January I took a new photo of something that happened and wrote a paragraph about my day. It was a wonderful New Year's resolution.

Turn your iPhone into a portable scanner, save the image as a PDF, crop and adjust brightness, then email the document from your phone. It's been a lifesaver.

My favourite document reader on my iPad. Syncs with Dropbox and can view PDFs, Microsoft Office files and images.

A media player much better than the default Videos App. Speed up, slow down, fast-forward and add subtitles to your movies. It plays all file types including AVI, MKV, XVID, MP4 and MOV.