Overview
The ASX Top 5 is a high-growth stock selection strategy applied to ASX 100 blue chip companies.
On the last trading day of the month, we rank all ASX 100 companies from best to worst according to our ASX Top 5 algorithm. From that list, we determine the top 5 companies.
The following day (i.e. the first trading day of next month), you sell the companies that exited the list, and buy the companies that entered the list, in equal position sizes, from the proceeds of your sales.
Expect between 1 and 2 portfolio changes each month on average.
If four or fewer meet the stock selection criteria (e.g. during bear markets), the portfolio will allocate some funds to cash.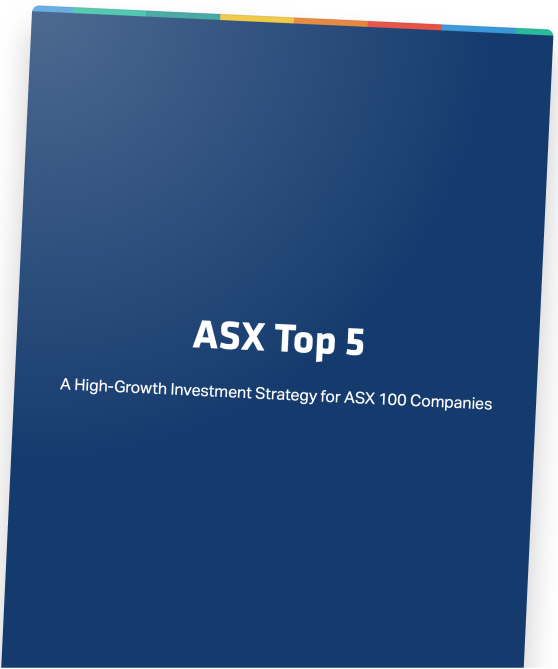 ASX Top 5 Whitepaper
Learn about the thought process, design of, and testing methodology used to develop the ASX Top 5 investment strategy.
Historical Returns
The ASX Top 5 became publicly available on the 12th April 2021.
Dividends are reinvested, brokerage excluded, and for transparency we assume a 20% equal stock weighting each rebalance.
Past performance is not a reliable indicator of future performance.
FAQs
Important Information
Past performance is not a reliable indicator of future performance. All results are simulated and calculated in perfect conditions without real-life issues like liquidity, taxation and human error.
General Advice
Market Index provides General Advice only. The information provided is not personal advice as we do not take into account your individual circumstances, investment objectives or financial situation. We recommend seeking advice from a financial adviser before making any investment decision. Please see our FSG for more information.